Sewer Inspection by

Trusted Seattle Experts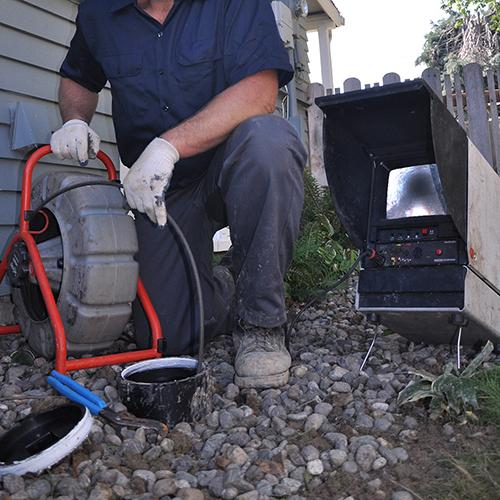 A Sewer Inspection is peace of mind and establishes a plan of action.
No one wants to think about their side sewer, unfortunately by the time we are thinking about it, it is often too late. Get on top of things with a sewer inspection from Sewer Friendly. We're a top-rated sewer repair contractor serving Seattle and all of King and Snohomish county with sewer inspection and sewer scope services to homeowners, business owners, and real estate professionals.


Here are are some reasons to consider a sewer scope:
Your toilets overflow or take a long time and a couple of flushes to empty

An awful smell of sewage fills the air

You have multiple slow draining fixtures in your home

Regular sewer inspections can save you time and money in the long run.

For Seattle area Realtors and their clients, a sewer inspection is a critical step in the home buying and selling process. 

Here are some of the key benefits of a sewer inspection for Realtors:

Firstly, a sewer inspection can identify any potential problems with the sewer lines before they become major issues. This can help Realtors to avoid any unexpected expenses or complications during the home buying or selling process.

 

Secondly, a sewer inspection can give potential buyers peace of mind. By knowing that the sewer lines are in good condition, buyers are more likely to be confident in their decision to purchase a property.

 

Thirdly, a sewer inspection can help Realtors to accurately price a property. If the sewer lines are in poor condition, this can affect the value of the property, and a sewer inspection can provide Realtors with an accurate assessment of the property's condition.
The Sewer Scope Process…
The first thing we complete is a sewer inspection video (sometimes called a sewer scope or camera scope or even video inspection), because we want you to fully understand the issues at hand. We use the best high definition cameras available to sewer contractors in Seattle. Most problems can be seen from the camera inspection. Roots can grow into joints and weak spots in the sewer can become worse over time. As well, an accumulation of solid waste materials, and unmentionables, can be too much for the pipes to manage effectively. Other problems include collapsed lines due to large boulders or landscaping above ground, holes and cracks can develop naturally and worsen due to age and deteriorate over time. 
A thorough sewer video inspection will pinpoint the problem and its location and provide a course of action. You may end up needing a spot sewer line repair or a trenchless sewer line replacement or your sewer line just needs a thorough hydro jetting.
Seattle Sewer Inspection FAQs:
Q: Are Sewer Scopes and Camera Scopes the same as a Sewer Inspection? 
A: Yes!
Q: Why do I need a sewer inspection?
A: A sewer inspection can identify any potential problems with your sewer system before they become major issues. It can also provide you with peace of mind knowing that your system is functioning properly.
Q: How often should I get my sewer inspected?
A: We recommend getting your sewer inspected every 3-5 years, if you are getting ready to sell your home, or if you experience any issues such as slow drains or foul odors.
Q: How long does a sewer inspection take?
A: A sewer inspection typically takes 1-2 hours, depending on the size of your sewer system.
Schedule Your Camera Scope Today!
Most leaks do not just show up as a spouting fountain of water. Actually, they can linger for days, weeks, or even months before they become obvious.
At the first symptom of a possible sewer problem, CALL US. We can find and fix the problem before it causes extensive damage to your property. Don't ignore these symptoms. Taking care of the problem early will save you time, money and headaches.
Call Sewer Friendly today at (206) 890-7478.