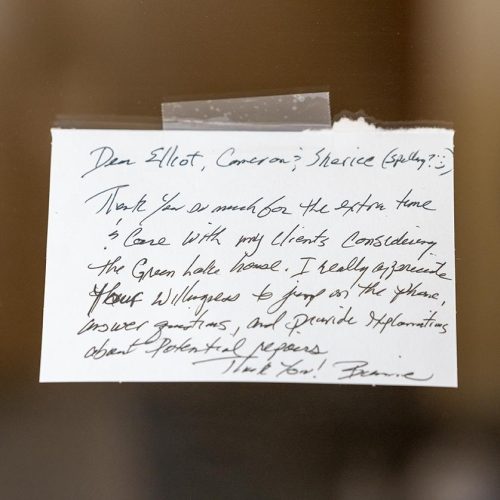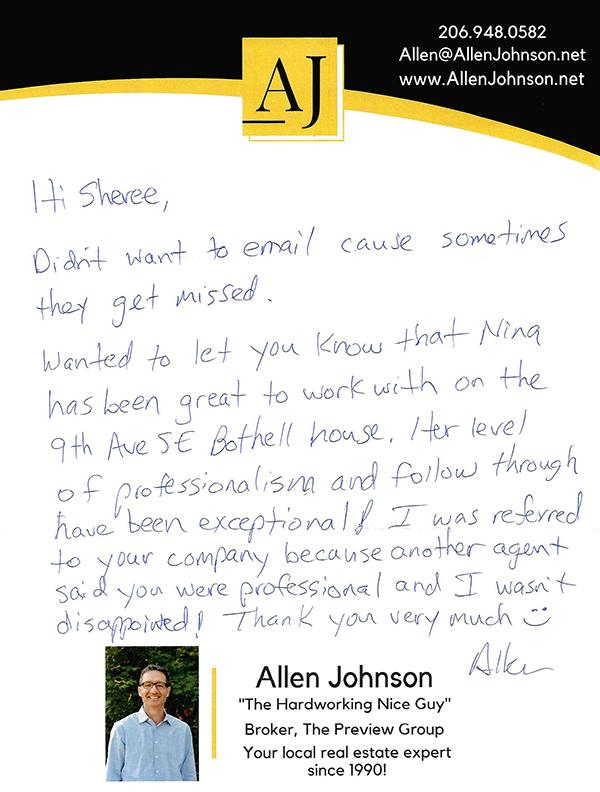 What Our Clients Say...
Sewer repair is serious business for us. We take great pride in receiving positive reviews from our clients. Oftentimes their thank you's are hand written! Here are some Sewer Friendly top rated reviews from our satisfied customers over the past year…
Review buzz
I highly recommend Sewer Friendly. We hired them several times for sewer scope and hydro jetting for our projects. Reasonable price, quick and very friendly. We had some issues and they did came out two times and was not able to do the work ( our own issue ), however the crew were very accommodating and the Eillott at the office are super friendly and easy to work with as well. Will def use them again.
- Heidlam W.
Review buzz
My house is older, but I only recently purchased it. I contacted Sewer Friendly because I had some slow drains and a gurgling toilet. Cameron came out and scoped the sewer line, explaining how to interpret what he was seeing. Turns out my sewer line has newer PVC piping in good condition and it it is all A-OK! While that means that my older home probably needs some internal plumbing updated, at least I don't have to worry about the sewer line. Phew! I would highly recommend Sewer Friendly and Cameron to anyone who has concerns about their sewer!
- Julie P.
Review buzz
We had a backup in our sewer line. I called Sewer Friendly. They arrived on time for my appointment. Rick and Cameron quickly diagnosed the problem and also pointed out a few problems with my line line that are causing the problem. Rick and Cameron did a great job explaining all of this to me and I was also able to see on the camera of the sewer scope just exactly was going on in the line. Thanks!
- Steve R.
Review buzz
John and Greg from Sewer Friendly came out to do some repair work for me and the experience was really positive. They were very professional on time and had great communication. The work was really solid, looks great and totally fixed the issue. I highly recommend Sewer Friendly.
- Jeff H.
Review buzz
We had a scope done recently to provide for our buyers (selling our house). Easy to book, friendly service, quick scope, strongly recommend.
- Mary S.
Review buzz
The folks at Sewer Friendly guided us through a very tricky situation in replacing a failing sewer line to the city main. Additionally, they discovered that it was a shared side sewer connection with our neighbor. They helped us prove this fact to our skeptical neighbor, and then stuck by us through the long drawn out process as we contacted the city of Seattle to prove our case to that neighbor. Sewer Friendly also handled all of the city permitting for the replacement work, managed the flaggers etc, and generally made that part super easy for us. Really professional group over there. Would recommend in a heartbeat.
- Devin C.
We'd Love a Sewer Repair Review from YOU! 
If you've recently had sewer repair or water line repair work done by Sewer Friendly, please review us on one of these sites if you haven't already. We really appreciate it!
And if you are considering using us, click on these links to read reviews from other Sewer Friendly customers.
Not sure what to write about in your review? 
If you've got time, the most helpful reviews offer a detailed description of your experience and include a helpful tip for future customers. Here are a few questions to ask yourself when you're writing the review – they'll help you write something detailed and helpful:
– Which service did you have done?
– Where do you live?
– Which employees helped you, and how did they do?
– How do we compare to other sewer repair contractors you've used?
– Do you have any tips to offer future customers?
Don't worry – if you're short on time, we love short but sweet reviews too!