24/7 Emergency Service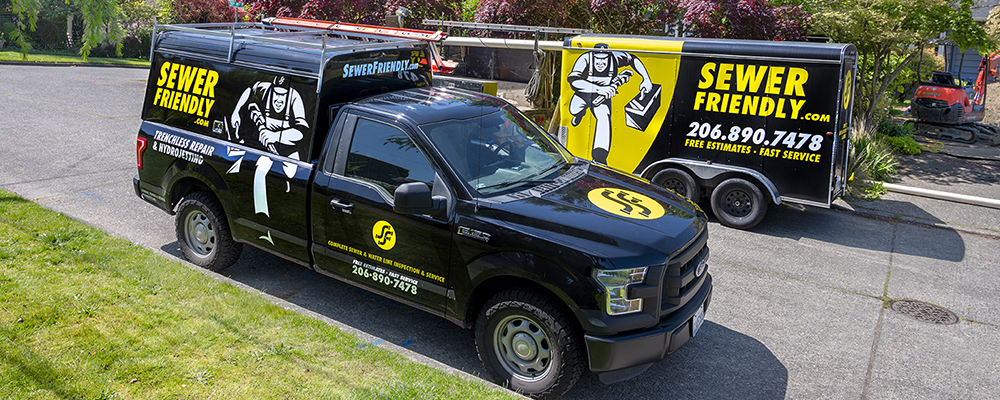 Sewer Friendly offers 24/7 emergency service any day, any time, throughout the year, and throughout King and Snohomish counties. We'll respond quickly to your call for service. Firstly, our answering service will professionally assess your needs and forward your request onto a company representative. Then, one of our highly-skilled tradesmen will be sent to your home or business. We serve both residential and commercial plumbing needs.
We know that you will be very happy with our level of service. If you need us for 24/7 emergency service, we will be there!
Let our technicians help you with your plumbing service needs. As a BBB-accredited business, we strive to achieve full customer satisfaction by providing quality workmanship and excellent customer service.
To reiterate, there is no fixed date or time for a plumbing issue to arise. But not all plumbing companies offer 24-hour emergency sewer repair in Seattle. For example, getting reviews from neighbors, acquaintances and friends is a good way to know which plumbing companies rise to the top. To that end, consider the following factors to find the best 24/7 emergency service sewer repair plumbing company:
For instance, we have over 75 years of combined experience!
We stand behind our estimates as reasonable and fair!
Ability to handle complex issues
We've seen it all!
You will find that we are the perfect company for 24 hour emergency sewer repair service.
Call us now (206) 890-7478.
MIKE PETELLE