Contact Us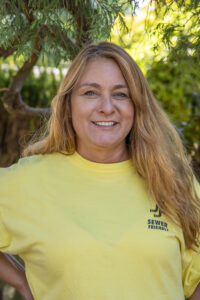 Throughout the greater Seattle area, contact Sewer Friendly to receive complete trenchless sewer replacement and water line service and repair at affordable prices. For instance, we provide free estimates and 24/7 emergency service throughout Snohomish and King County. As a result, we're always ready for the unexpected and in many cases we service you the same day, depending on your circumstance and our schedule. First, start with a free at home estimate. Then we'll Hydro Jet the line to clear the way for a video inspection of your sewer line (aka a sewer scope) to determine what the structural issues are.
From Smokey Point to Federal Way and points in-between, call us at the first sign of a possible sewer or water line problem! Most importantly, we'll find and fix the problem before it causes extensive damage to your property or home. So don't ignore these symptoms. In short, take care of the problem early to save yourself time, money and headaches.
So get started today, contact Sewer Friendly at (206) 890-7478 or complete the form on the right to get started.
Contact Sewer Friendly to Provide Complete Plumbing & Sewer Services To The Following Areas:
Seattle, WA • Bellevue, WA • Everett, WA • Redmond, WA • Kirkland, WA • Mercer Island, WA • Lynnwood, WA • Edmonds, WA • Mukilteo, WA • Bothell, WA • Kenmore, WA • Fall City, WA • Carnation, WA • Canyon Park, WA • Thrasher's Corner, WA • Duvall, WA • Lake Forest Park, WA • Mountlake Terrace, WA • Shoreline, WA • Smokey Point, WA • Arlington, WA • Mill Creek, WA • Snohomish, WA • Marysville, WA • Monroe, WA • Woodinville, WA • Sammamish, WA • Issaquah, WA • Newcastle, WA • Burien, WA • Tukwila, WA • Seatac, WA • Renton, WA • Kent, WA • Covington, WA • Maple Valley, WA • Federal Way, WA • Auburn, WA • Fife, WA • Puyallup, WA ° And more!
MIKE PETELLE